Scheduled shooting time in scenes
9 марта 2023
New functionality in the scheduling module!

At the stage of working with the stripboard, it is now possible to put down the time planned by the second director for shooting the scene: a new field has been added to the scene card: "Shooting time".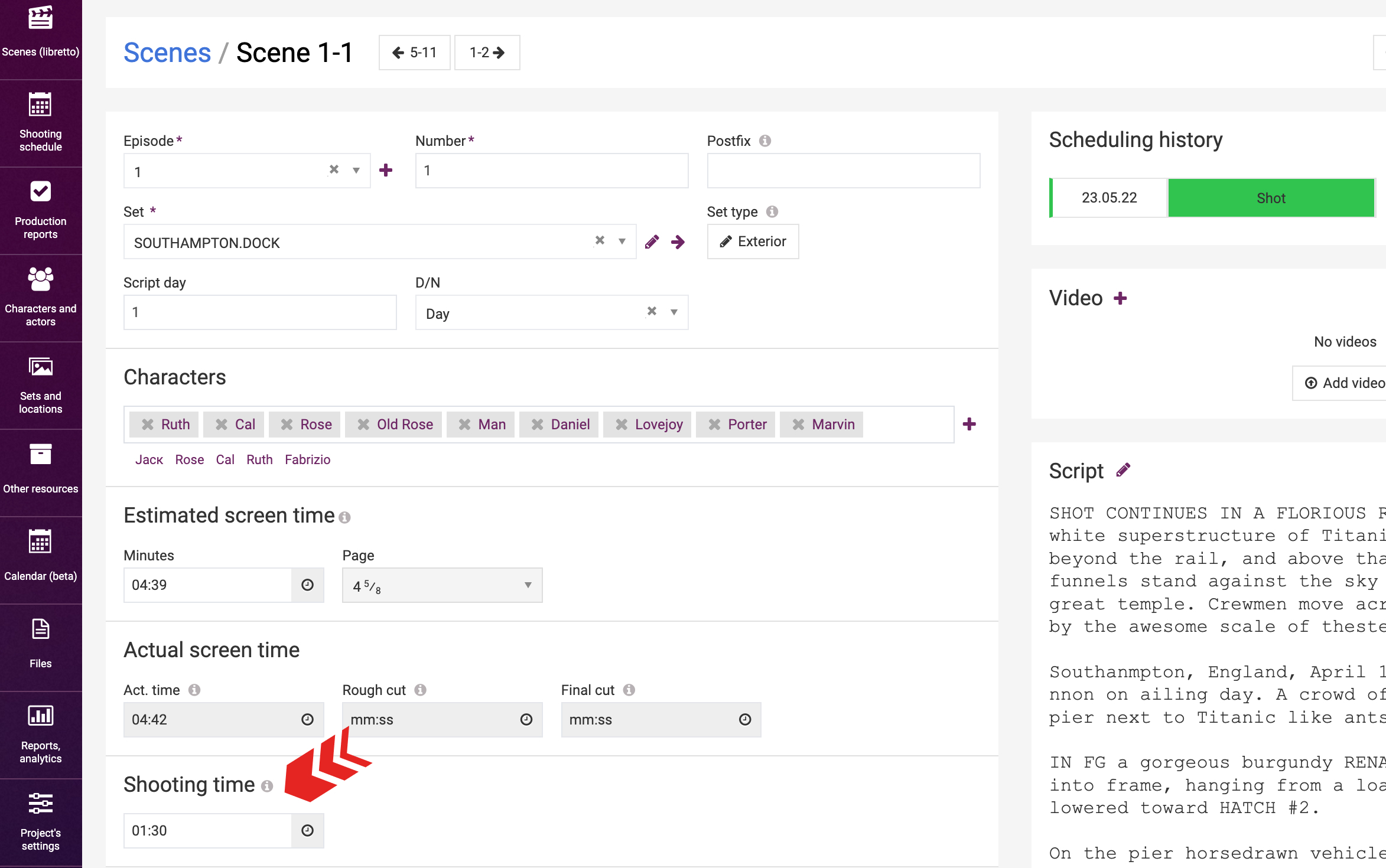 The time is entered manually by the user in the HH:MM format. You can enter in the format 0040 (without a colon), the system will automatically fill in the required format.

If this field is filled in, when planning a shooting schedule, the time for filming will automatically be displayed in the call sheet. Subsequent changes to this field in the scene card do not affect already formed call sheets.